Tendinitis
What is Teninitis
A tendon is  a strong fibrous collagen tissue attaching a muscle to a bone. Tendinitis is inflammation or irritation of a tendon and its surrounding sheath. The condition causes pain and tenderness just outside a joint.
Tendinitis can occur in any of your body's tendons, it's most common around your shoulders, elbows, wrists, knees and heels.
Some common names for tendinitis:
Tennis elbow (pain on outside of elbow)
Golfer's elbow (pain on the inside of the elbow)
Pitcher's shoulder (pain on the front of the shoulder)
Swimmer's shoulder (pain on the front of the shoulder)
Jumper's knee (pain on the front of the knee)
Treatment for Tendinitis
Most cases of tendinitis can be successfully treated with rest, chiropractic adjustments, kinesio tape, electric muscle stimulation, graston and ice to reduce pain from swelling and inflammation.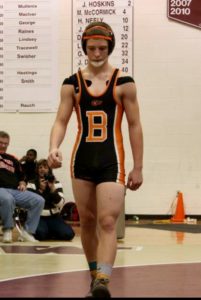 Dr. Gibson at RTP Chiropractic in Morrisville NC is highly trained and skilled to diagnosis the underlying cause of your tendinitis. He will develop treatment recommendations as well as home instructions to resolve the issue as quickly as possible. If you have any questions about the treatment options for these types of conditions, don't hesitate to call the office at anytime.