Morrisville Chiropractor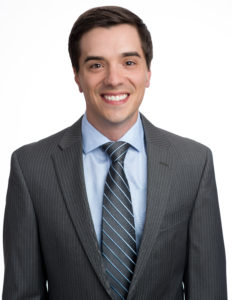 Dr. Luke Gibson Morrisville Chiropractor
Dr. Luke Gibson is a highly skilled chiropractor in Morrisville dedicated to providing gentle and effective care to patients of all medical backgrounds. He believes that excellent health begins with education and prevention and has made it his mission to enlighten patients to ways they can take greater control over their own health. Dr. Luke Gibson is committed to continuing education and remaining aware of the latest advancements in health and chiropractic.
Dr. Luke Gibson is a native of Ohio, where he received his B.S. at Kent State University in 2007. His concentration in molecular and cellular biology inspired him to learn more about the physiology, biomechanics, structure and function of the human body. In 2010 he received his Doctor of Chiropractic at Palmer College of Chiropractic in Florida. Dr. Gibson's longtime passion for athletics, along with his professional training steered him towards treating athletes with various sports injuries. While attending Palmer he had a unique opportunity to treat the Embry-Riddle Aeronautical University track and field athletes, as well as their cross country athletes and coaches.
Dr. Gibson is a licensed Chiropractic Physician in the State of North Carolina as well as board certified by the National Board of Chiropractic Examiners. He is a certified Graston Practitioner, which focuses on soft tissue injuries such as sprains and strains. Dr. Gibson is also a Certified Kinesio Taping Practitioner and utilizes it on patients to help assist in soft tissue injuries. His adjusting techniques include Gonstead, Diversified, Thompson, and Activator. Dr. Gibson was one of the first Chiropractors in North Carolina to be certified in Dry Needling. He is an active member of the North Carolina Chiropractic Association and serves as the Membership Chair. He served on the Professional Affairs Advisory Board for Health Network Solutions for the state of North Carolina and South Carolina. Dr. Gibson is also an active member of the Morrisville Chamber of Commerce as well as the Better Business Bureau of Eastern North Carolina. Dr. Gibson is currently serving as the membership chair for the North Carolina Chiropractic Association. His future plans include completing the advanced training leading to the Certified Chiropractic Sports Physician designation.
Our Morrisville Chiropractic Staff
At RTP Chiropractic in Morrisville NC, we select only the best of the best to serve our patients and their families. All of our staff members are friendly, knowledgeable, and highly proficient in their office duties. Should you have any questions or concerns before, during or after a visit to our Morrisville chiropractor, do not hesitate to visit with one of our staff members. They are readily standing by to address your needs.
We are proud sponsor of the Panther Creek High School Marching Band for the 21-22 season.
Go check them out https://panthercreekband.org/