Nutritional Education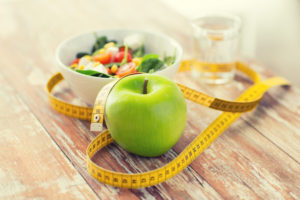 DISEASE vs. HEALTH
It can be frustrating and depressing to discover that so many foods are pro-inflammatory, leaving you wondering what to eat. More depressing is suffering from many of he numerous diseases, and conditions, associated with inflammation, diseases such as chronic pain, arthritis, fibromyalgia, chronic fatigue syndrome, sinusitis, allergies, acne, asthma, digestive conditions, flu symptoms, dysmenorrhea, endometriosis, Alzheimer's, Parkinson's, MS, cancer, heart disease, osteoporosis, hypertension, depression, pre-diabetes, and diabetes.
The term "everything in moderation" is a poor term when referring to diet. With every bite, we either increase or reduce inflammation. If you are fortunate enough and have "good" genes, you may handle pro-inflammatory foods better than your family members or friends. The problem is most inflammatory diseases develop slowly and without symptoms until it is too late. We need to be careful about consuming pro-inflammatory foods and not take for granted what appears to be current good health. The fewer inflammatory foods we eat, the less inflammation we will have. The pro-inflammatory diet, lack of exercise, lack of sleep, and stress will generate a magnified "pro-inflammatory state," which acts as the fertilizer needed to grow a chronic disease such as heart disease, or something less life-threatening like chronic fatigue and pain that leads to a life of misery.
Dr. Gibson and his staff at RTP Chiropractic believe that nutrition and diet play a major role in not only patients relief from pain but also a key component to each patients overall health and well-being.
Seaman DR. The diet-induced pro-inflammatory state: a cause of chronic pain and other degenerative diseases? J Manipulative Physiol Ther 2002; 25(3): 168-79

Seaman DR. Nutritional considerations for inflammation and pain. In: Liebenson CL. Editor. Rehabilitaion of the spine: a practitioner's manual. 2nd ed. Philadelphia: Lippincott Williams & Wilkins; 2006: p. 728-740